Our Vision & Mission

VISION
Create a sustainable future
MISSION
Reduce Food Waste
Improve sustainable agriculture
Increase workplace flexibility and diversity
WHAT WE DO
Produce Vegan Leather with apple pomace
Support apple industry, apple farmers, and Aomori local merchandise
Promote flexible work arrangement and globalize our workforce
Corporate Information


Company Name
appcycle inc.
Estaiblished
May 26th, 2022
Capital
2,000,000 yen
(USD$14,432 as of 2022)
CEO/COO
Yuka Shigeno / Kei Fujimaki
Head Office
4-2-4 Sengari, Aomori City, Aomori, 038-0015, Japan
Business Overview
Manufacture and sales of environmentally friendly apple leather. Sales of apple products. Consult sustainable agriculture business. Provide globalization training to companies, schools, organizations, and government.
CEO Interview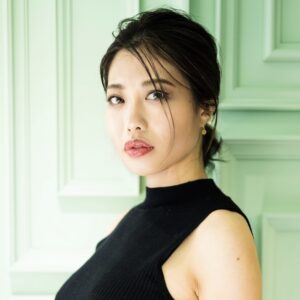 CEO: Yuka Shigeno
Story
Born in Aomori Japan, an apple town.She started her career as a dental hygienist and a nail artist in Australia (2014 Australian Nail Award Pro General Champion), and after participating in the launch of Cafe in Osaka, she founded her own Asian sweets brand. she moved to Singapore from 2019, worked as a F & B brand development for Japanese and Singaporean companies, as a Japanese food buyer, and experienced PR for IT startups. She has experience in entrepreneurship, employment and volunteering at home and abroad.
Motive
After leaving Aomori Japan and getting a job, I wanted to be involved in local revitalization, but when I was looking for ways to contribute to the local community from overseas, the outbreak of the corona virus prevented me from doing that. I am convinced that if I form a team, I can do business related to regional revitalization even if I live overseas because the world has shifted to remote work and the team I participated in with the IT startup companies are scattered all over the world. I don't think this part is needed but I'm not clear what they are trying to convey.
appccyle vision
"The stage is the earth, and the team is all over the world" Appcycle is a company that started from Aomori Japan, but with a team rich in diversity such as the staff who lived overseas and have work experience and interns in Japan and abroad. Through our activities, we will create and provide a sustainable future for the earth and for each other.
Favorite quote
Start before you feel ready
Interest
Aroma, Ayurveda and Japanese sake
Message
Thank you for visiting the Appcycle website. We would love to to collaborate with various companies, individuals, groups and governments as a global team. Please feel free to contact us.