Our Vision & Mission

VISION
Create a sustainable future with upcycling
MISSION
Promote uppcycling
Improve sustainable agriculture
Increase workplace flexibility and diversity
WHAT WE DO
Implement upcycle project
Support local farms and merchandise
Promote flexible work arrangement and globalize our workforce
Corporate Information


Company Name
appcycle inc.
Estaiblished
May 26th, 2022
Capital
2,000,000 yen
(USD$14,432 as of 2022)
Head Office
4-2-4 Sengari, Aomori City, Aomori, 038-0015, Japan
Business Overview
Manufacture and sales of environmentally friendly apple leather. Sales of apple products. Consult sustainable agriculture business. Provide globalization training to companies, schools, organizations, and government.
CEO Interview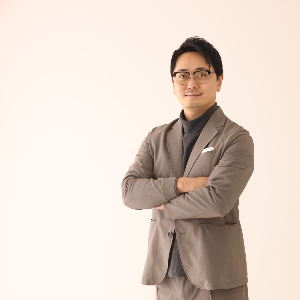 CEO: Kei Fujimaki
Story
Born in Aomori City, Aomori Prefecture.
Established appcycle inc. after working in the beauty and medical industries.
Motive
Through the upcycled products we handle, we can contribute to our hometown Aomori, and we are confident that we can compete on the world stage.
appccyle vision
"The stage is the earth, and the team is all over the world" Appcycle is a company that started from Aomori Japan, but with a team rich in diversity such as the staff who lived overseas and have work experience and interns in Japan and abroad. Through our activities, we will create and provide a sustainable future for the earth and for each other.
Favorite quote
"Mugenshikō" is a saying taught to me by my mentor, which to me means having infinitely high ambitions and continuing to take on challenges.
Interest
The structure of the world economy, the origin of Japan, shrines and temples
Message
[The sustainable future that appcle inc. wants to create]
Today we live in a capitalist world.
I live a life where I cannot escape from "money", but there are many values ​​that cannot be measured with money in this world.
In particular, I think that Aomori is an example of a prefecture with a many such values.
However, as these values are gradually disappearing, we all need to reflect on ourselves as "people" and think about what we can do and what we can leave behind for the future generations.
In Aomori, there is the Sannai-Maruyama ruins, where people were connected by complex spirituality—a sense of ethics and morals— and there were almost no signs of conflict.
Our company wants to play a part in preserving the good old history and traditions that have been handed down from generation to generation while valuing spirituality and coexisting with nature. We also wish to pass on to the next generation a culture that can make people proud of their town, country, and society. We at appcycle inc. will challenge the world from Aomori and show the values of Aomori and Japan to the world.