Can you contribute to sustainability? —– How Upcycling contribute to sustainability
(POST DATE:2023-04-05)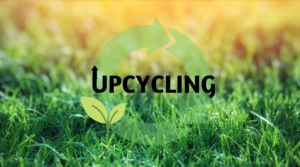 "One man's trash is another man's treasure." We have all heard this old saying, but have you thought about how it applies to upcycling? Upcycling is a creative way of reusing byproducts and waste to create something different that can be used again, with greater quality and value. Because the world is paying much more attention to sustainability now, the concept of upcycling is also in trend these days. However, the concept of upcycling runs further back in history than one might think. In previous centuries, people turned old clothes into quilts and leftover food into fertilizer. In Japan, there is also the old art of 'kintsugi' which involves upcycling broken pottery into valuable items using gold. In the past, giving unwanted objects a new purpose was perceived as artisanal work. Presently, however, upcycling has much more importance because of the serious environmental issues that we are facing. It has become a necessity rather than an option to upcycle, and we can see this reflected in the fact that more and more individuals and companies are starting to do so too. Some of the major industries that engage in upcycling are fashion, agriculture and electronics. Ironically, these industries are some of the largest contributors to pollution. Hence, reducing, recycling and reusing their products can prevent a massive amount of waste. But how exactly are these industries upcycling their waste? Read on to find out.
---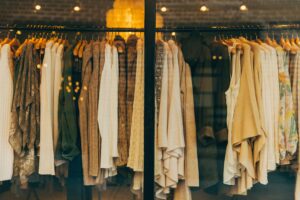 Fashion upcycling
Fashion upcycling is one of the most trendy ways of upcycling. Upcycling in fashion not only includes upcycling used clothes but also using upcycled material to create beautiful fashion trends that are much healthier for the environment. Some of the ways that fashion uses upcycling is reusing the clothing material to create different types of fashion items, like using worn out denim jeans to create bags, using old clothes to make rugs, and even using broken jewelry pieces to make artwork. Some of the famous fashion companies that have begun upcycling including:
Patagonia: using recycled materials in most of their products. 

Levi's: using old second hand denim items and repairing them into new items

Rothy's: upcycling plastic bottles to make shoes 
There are many more companies, including both large multinational corporations and startups, that are starting to enter this market because of the  opportunity to upcycle materials and to encourage sustainability.  
Read our previous blog on how vegan leather is used in fashion: https://appcycle.jp/blog-en/the-future-of-fashion-how-vegan-leather-is-leading-the-change/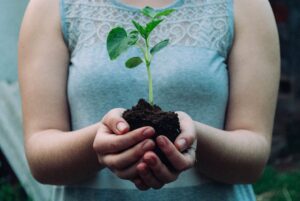 Agricultural Upcycling 
Using leftover or unwanted agricultural materials to make new goods, cut down on waste, and increase sustainability in the agriculture sector is known as agricultural upcycling. According to research by the United Nations Food and Agricultural Organization, agriculture accounts for roughly 14% of the world's greenhouse gas emissions. Using what would be a large amount of agricultural byproducts that would otherwise go to waste is sustainable for the environment and also for the economy. This generates more job opportunities and improves the quality of life of farmers. Some of the oldest ways of upcycling agricultural waste is composting and biofuel production. A more modern way to upcycle agricultural waste is in textile production where residue from fruits or vegetables can be turned into a cotton-like material or even vegan leather. 
Read our previous blog on how apple waste is turned into beautiful leather: 
https://appcycle.jp/blog-en/how-apple-waste-is-turned-into-beautiful-leather/
---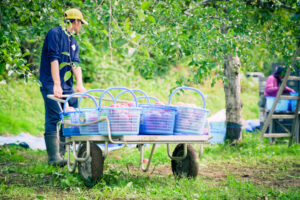 There are a number of advantages to upcycling. One of the main advantages being that it is healthy for the environment. If repurposed properly, the amount of waste ending up in landfills can be reduced on a massive scale, which in turn will reduce environmental pollution. Another possible advantage is the economical benefits to upcycling. Upcycling can be a good opportunity for individuals and companies to make use of waste to create valuable products.  This in turn will not only increase profits, but will also create job opportunities and support economic growth. As a responsible consumer, it is our responsibility to take adequate steps towards sustainability and supporting upcycling can be an easy step forward.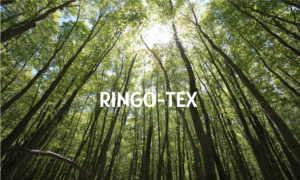 In order to fulfill its goal of upcycling and sustainability, appcycle has introduced RINGO-TEX. RINGO-TEX is created by upcycling apple waste produced by farms and product manufacturers in the Aomori prefecture of Japan. Check out this website and our Instagram to learn more about appcycle and RINGO-TEX. 
We hope you enjoyed our new blog. Feel free to follow us on social media and check out other articles on the official appcycle blog.